With fall just around the corner, the lazy days of summer will be replaced by a newfound sense of motivation.
This month, WORLD observes Maryland Public Television's HBCU Week initiative with a special block of programming – watch three films following the athletics, music and traditions of HBCUs across the country.
Also in September, the U.S. begins its annual celebration of Hispanic and Latinx communities with Hispanic Heritage Month on the 15th. As the conversation continues about how to be truly representative of this commemoration, we are also reminded of the importance to not only acknowledge these communities, but to listen to and hear them, unequivocally. 
Along with our collection of films featuring Hispanic and Latinx stories, America ReFramed steps into Election 2024 with the first of three new feature films that take a look at American democracy at the local level: Running with My Girls follows the political campaigns of women in Denver who support one another to reach election day. Throughout the month, visit our Your Vote collection to find more stories of grassroots campaigns seeking change. 
Watch WORLD's documentaries this month and reflect on freedom, democracy and self-expression.

PREMIERES
Afro Blue: A Year in the Life
September 3 on TV | Available now on the PBS app
Afro Blue, Howard University's premier vocal jazz ensemble, invites you to a behind-the-scenes look into what it is like to be a member of this dynamic group. Presented as part of HBCU week in partnership with Maryland Public Television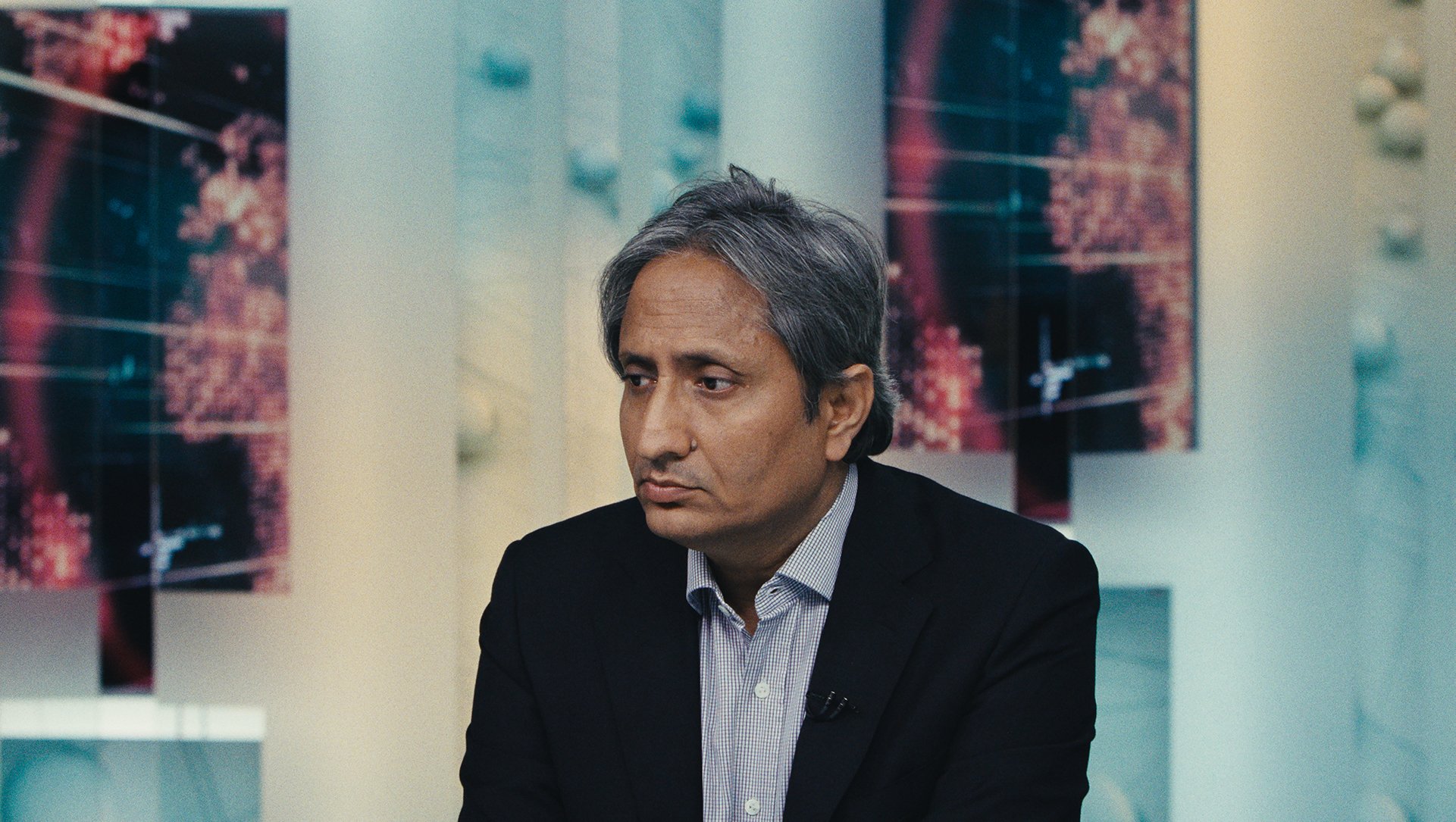 A timely depiction of a newsroom in crisis, While We Watched follows Ravish Kumar for two years as he battles a barrage of fake news, falling ratings and the resulting cutbacks while struggling to maintain fact-based analyses. Will his show survive or become a swan song of reason - drowning out in sensationalism, misinformation, and ratings-driven editorial decisions?
Two Strikes/Tutwiler | FRONTLINE
September 6 on TV, online & on the PBS app | Tutwiler available now online & on the PBS app
In this one-hour special from FRONTLINE and The Marshall Project, watch two stories exploring the criminal justice system: Two Strikes tells the story of how a former West Point cadet struggling with PTSD and addiction got life in prison in Florida after an attempted carjacking under a Florida statute that increases prison time for repeat offenders, raising tough questions about crime, punishment and rehabilitation. Tutwiler takes audiences into Alabama's only maximum security women's penitentiary, Julia Tutwiler Prison, and explores the Alabama Prison Birth Project, helping expectant and new mothers learn childbirth and parenting skills while dealing with the pain of being separated from their children.

Sounds of the Game
September 10 on TV | Available on the PBS app
This MPT special report provides an inside look at what makes HBCU homecomings special. The report includes the film Blue and Gold Marching Machine that follows the noted NC A&T marching band, plus a look at the Howard University marching band. Presented as part of HBCU week, in partnership with Maryland Public Television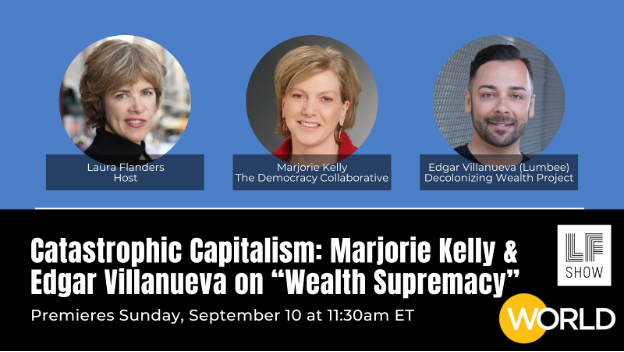 Catastrophic Capitalism: Marjorie Kelly & Edgar Villanueva on "Wealth Supremacy" | The Laura Flanders Show
September 10 on TV
This month marks the 15th anniversary of the 2008 financial crisis, in the wake of which millions of Americans lost their homes – and big banks received trillions of dollars. Marjorie Kelly of The Democracy Collaborative and Edgar Villanueva of the Decolonizing Wealth Project join Laura Flanders to discuss how our economic and social system that prioritizes wealth growth drives injustice.
Tired of watching local government ignore their communities' interests, five diverse female activists run for municipal office in Denver, Colorado – one of the U.S.'s fastest-gentrifying cities. This story about an engaged community outrunning the deep pockets of the political establishment demonstrates that building a new kind of political power is not just aspirational but possible. Find more films like this in our Your Vote collection.
The Busing Battleground viscerally captures the class tensions and racial violence that ensued when Black and white students in Boston were bused for the first time between neighborhoods to comply with a federal desegregation order.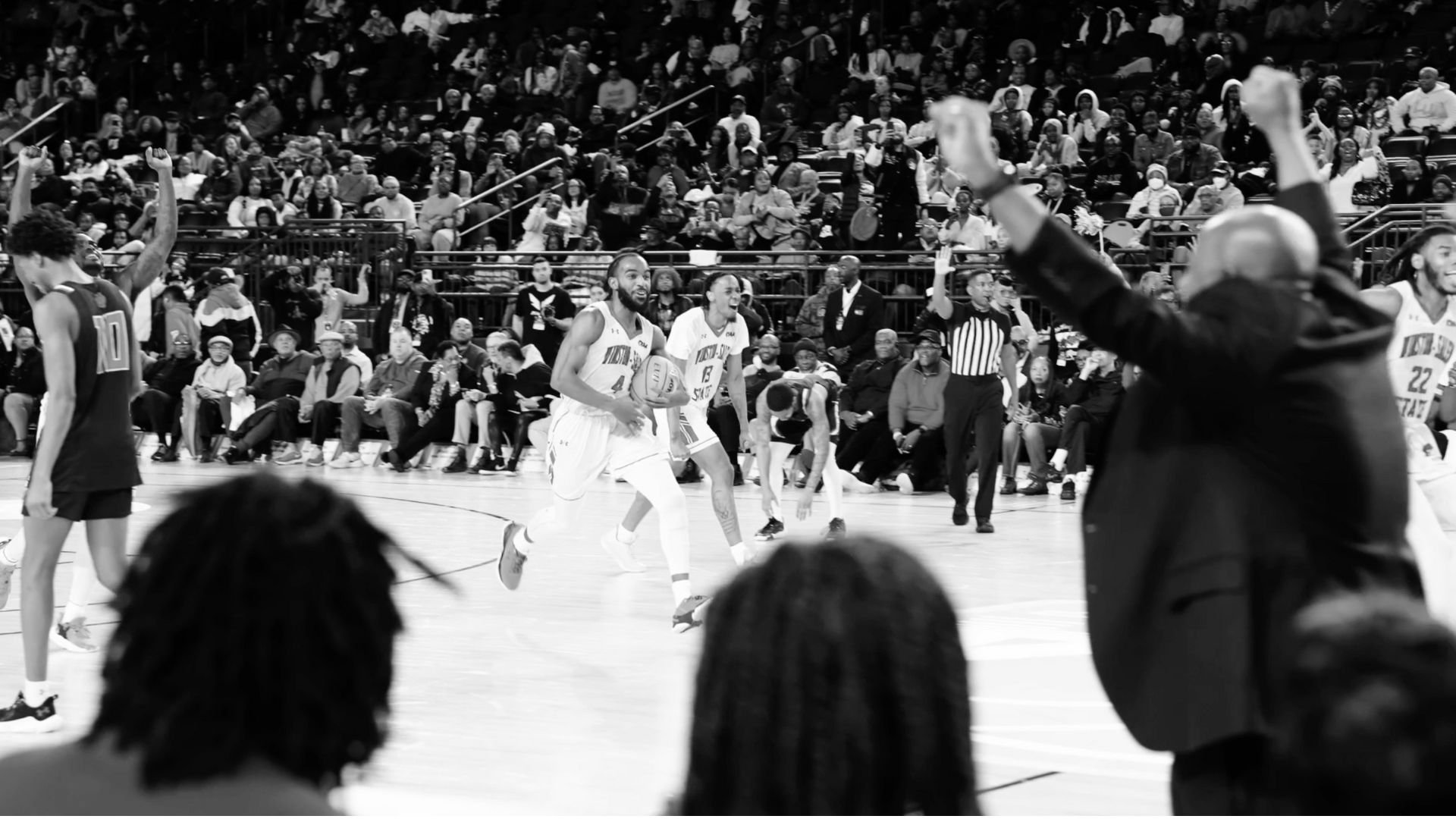 Inside the CIAA: The Baltimore Experience
September 17 on TV
Explore the history of the Central Intercollegiate Athletic Association's (CIAA) Tournament, the nation's oldest and most profitable post-season basketball tournament featuring historically Black colleges and universities. The film chronicles its history, its schools and luminaries and its financial impact on Baltimore. Presented as part of HBCU week in partnership with Maryland Public Television
Experience the political and personal journey of Jerry Brown, the longest serving governor in California history. First elected at 36 years old and again at 72, explore Brown's 50-year career tackling climate change and inequality.
Hispanic Heritage Month Sansón and Me | Independent Lens
September 20 on TV, online & on the PBS app
Filmmaker Rodrigo Reyes is inspired to make a documentary about Sansón, an immigrant serving life for first-degree murder, but authorities won't allow the incarcerated young man to be filmed. In light of this, Sansón's story is shared through dramatic reenactments of his letters, using members of his own family as actors.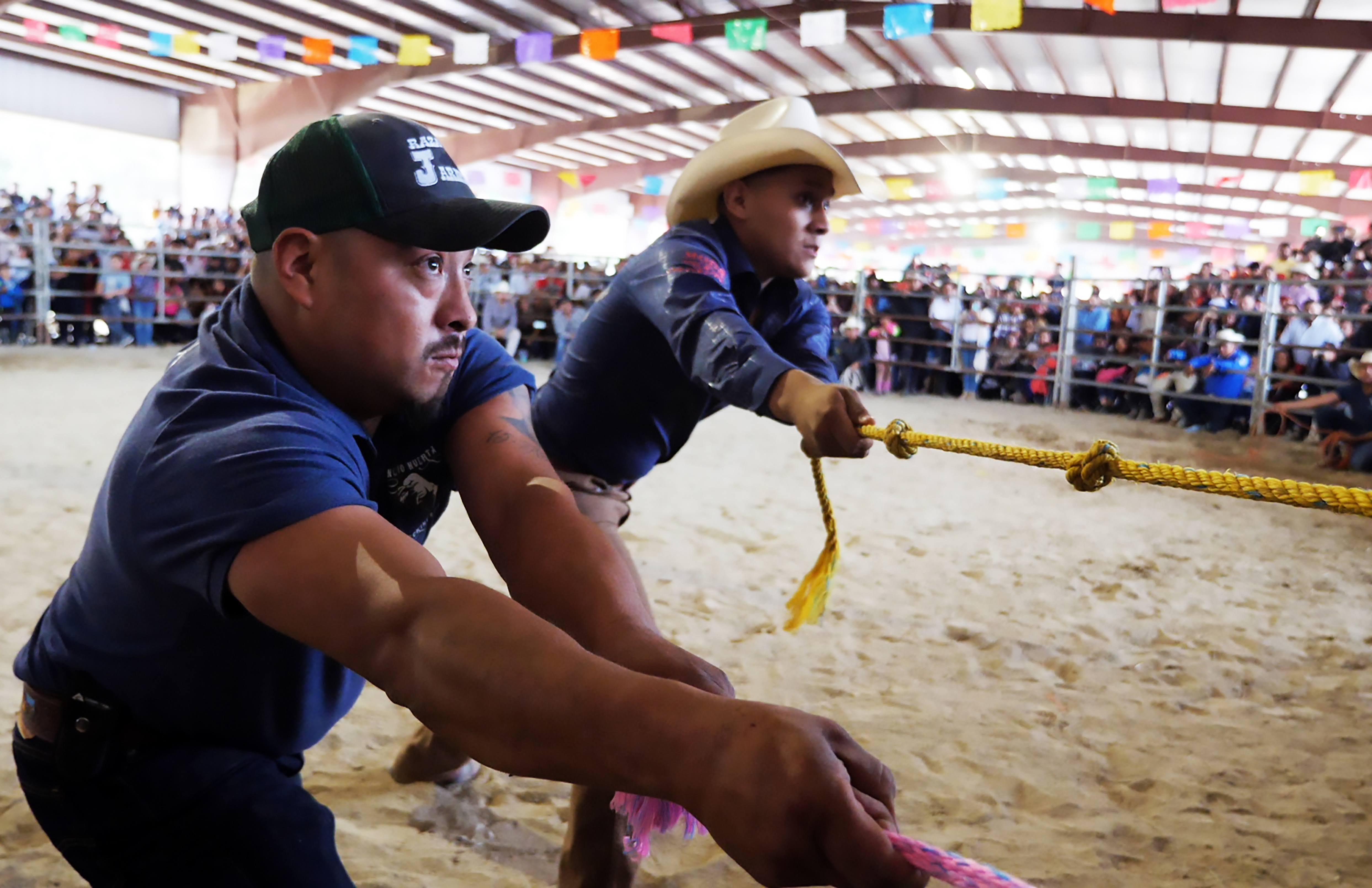 Hispanic Heritage Month Bulls and Saints | POV
September 20 on TV, online & on the PBS app
After 20 years of living in the United States, an undocumented family decides to return home. Little do they know it will be the most difficult journey of their lives. Set between the backdrop of the rodeo rings of North Carolina and the spellbinding Mexican hometown they long for, Bulls and Saints is a love story of reverse migration, rebellion, and redemption.
Hispanic Heritage Month

Five Years North | America ReFramed
September 21 on TV, online & on the PBS app
FIVE YEARS NORTH is the story of America's immigration system through the eyes of Luis and Judy. Luis is an undocumented Guatemalan boy who arrives alone in New York City with little support and many responsibilities. Judy is a veteran ICE agent with Cuban American and Puerto Rican roots, who must weigh the human cost of her work against the future her family would face without her paycheck.
The Harvest | American Experience
September 22 on TV, online & on the PBS app
Explore what happened when the small Mississippi town of Leland integrated its public schools in 1970. Told through the remembrances of students, teachers and parents, the film shows how the town – and America – were transformed.
Follow the 50-year career of First Amendment lawyer and legal expert Floyd Abrams. See how his landmark cases, from the Pentagon Papers to Citizens United, helped define free speech as it is known today.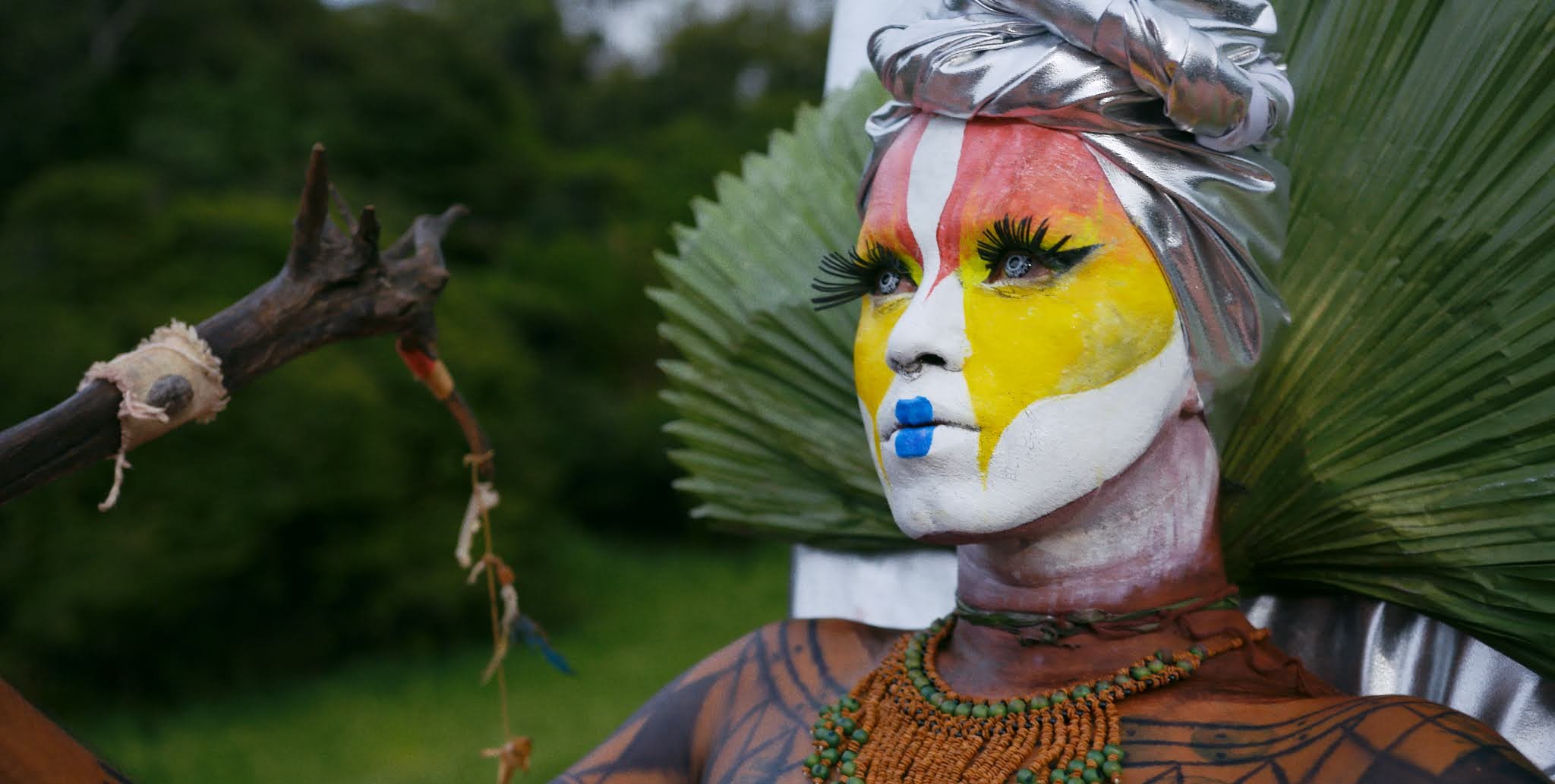 Uýra shares ancestral knowledge with Indigenous youth in the Amazon to promote the significance of identity and place, threatened by Brazil's oppressive political regime. Through dance, poetry, and stunning characterization, Uýra confronts historical racism, transphobia, and environmental destruction, while emphasizing the interdependence of humans and the environment.
The story of one journalist's battle to defend free speech in Putin's Russia. With unique access, the film follows Nobel prize-winner Dmitry Muratov as he fights to keep his newspaper alive and his reporters safe amid a government crackdown.
Hispanic Heritage Month A Song for Cesar | American Masters
September 30 on TV, online & on the PBS app
Trace the life and legacy of labor activist Cesar Chavez. Through interviews with Maya Angelou, Joan Baez, Carlos Santana and more, see how music and the arts were instrumental to the success of the social movement Chavez helped found, which mobilized thousands of farmworkers across the U.S.

WATCH ONLINE
A powerful 5-part series from the makers of the Bafta and Emmy winning "Once Upon a Time in Iraq." This is the story of the Troubles in Northern Ireland told by the ordinary people whose lives it changed forever. Watch a story about surfing in the times of The Troubles in Keep It a Secret, now streaming
PBS SoCal and Variety take you inside the biggest movies and T.V. shows of the past year through candid conversations with today's hottest actors, including Jeremy Allen White, Sheryl Lee Ralph, Ali Wong and Pedro Pascal. Each episode brings together pairs of actors engaging in intimate one-on-one discussions about their craft and work.
New Chapter | Stories from the Stage
September 4 on TV | Available online & on the PBS app
How do you start a new chapter in life? Experiencing that first time means confronting changes and everything that comes with it. In response to racism, Salil takes a different path; after COVID isolation, Estella reaches out to her neighbors; and Katie attempts a new approach after a disastrous first day on the job. Hosted by Wes Hazard.
Listen & subscribe on Stories from the Stage: The Podcast!
On a Knife Edge | America ReFramed – September 7 on TV, online & on the PBS app
ON A KNIFE EDGE is the coming-of-age story of George Dull Knife, a Lakota teen growing up on South Dakota's Pine Ridge Reservation. The film traces George's path to activism, inspired by his family's history of fighting for justice for Native Americans. His focus: shutting down liquor stores in Whiteclay, a tiny town nearby that exists only to sell beer to the reservation's vulnerable population.
Changed Forever 9/11 | Stories from the Stage
September 11 on TV | Available online, on YouTube & on the PBS app
Twenty years ago, 9/11 changed the world. People struggled to make sense of the terrible acts, and to rebuild their lives in its aftermath. After the death of his father, David Filipov goes to Afghanistan where a Pop-Tart takes on a whole new meaning; psychology professor Michael Sargent confronts his biases on an airplane; and Jude Treder-Wolff finds seeds of hope to fuel her work as a therapist. For more, watch Doc World's Afghanistan: The Wounded Land, now streaming on YouTube through September 30.
Set in the cutthroat, male-dominated world of high school debate, GIRL TALK tells the compelling story of five girls on the diverse, top-ranked Massachusetts team at Newton South. Often talked over, underrepresented and judged differently than their male counterparts, each girl learns to navigate gender biases, reminding us that equal rights and freedom of expression are worth fighting for.
Hispanic Heritage Month Bakosó: Afrobeats of Cuba | AfroPoP: The Ultimate Cultural Exchange
September 18 on TV | Available online, on YouTube & on the PBS app
What does "Está Rico" by Marc Anthony, Will Smith & Bad Bunny have in common with "Made For Now" by Janet Jackson x Daddy Yankee? They both high-jacked AfroBeats and did not give the genre's origin props. Bakosó is a film that does the opposite, following DJ Jigüe to his hometown of Santiago de Cuba to find inspiration from the new sounds.
Changemakers | Stories from the Stage
September 18 on TV | Available online & on the PBS app
Change is never easy. But if we try hard enough, we can make the world a better place. Luciana strives for a new definition of beauty after experiencing sudden hair loss; Su extends a helping hand, even though it means breaking the rules; and Robin shows her fellow EMTs that women can excel. Hosted by Wes Hazard.
Listen & subscribe on Stories from the Stage: The Podcast!
Hispanic Heritage Month Growing Up Latina | Stories from the Stage
September 25 on TV | Available online & on the PBS app
Being a young Latina means living within a vibrant and varied global culture. It also means navigating identity and intersectionality. Rosanna discovers that friendship can cross all borders; Ana describes her last night at home before leaving Cuba forever; and Michele turns lemons into lemonade when she gets busted moonlighting. 
Listen & subscribe on Stories from the Stage: The Podcast!
On May 5th, 1991, people took to the streets of Washington D.C.'s Mount Pleasant neighborhood to protest the police shooting of a young Salvadoran man, Daniel Gomez. Through testimony, song, poetry, and street theater, LA MANPLESA: An Uprising Remembered weaves together the collective memory of one of D.C.'s first barrios and dives into the roots of the '91 rebellion.
---
Discuss and engage with us on Facebook, Instagram, Twitter and TikTok by using the hashtags #HispanicHeritageMonth and #YourVote and tagging us @worldchannel. Subscribe to our newsletter and YouTube for more features including events and interviews.
Enjoy our content? Consider donating to keep important storytelling like this going, and find more on PBS Passport.