Facing the Dragon
By Sedika Mojadidi. A co-production of Mojo Mama Films and the Independent Television Service.
From 2013 to 2017, director Sedika Mojadidi recorded the process of American forces and foreign aid beginning their retreat from Afghanistan. It was clear then that the country's fragile democracy and the hard-fought advances for its women hung in the balance. FACING THE DRAGON is a prescient documentary that puts us on the ground with Nilofar, a member of parliament, and Shakila, a television journalist, who face a choice between motherhood and their personal devotion to reform in Afghanistan.
Gracie award-winning director Sedika Mojadidi has worked as a camerawoman and producer for ABC News, A&E, Discovery and Human Rights Watch. Through her special insider access, FACING THE DRAGON reveals the day-to-day realities of Afghan women on the front lines struggling to maintain their hard-won rights in a place where lawlessness, political instability, suicide bombs and civil war are a way of life.
---
Watch an exclusive interview with the filmmaker of FACING THE DRAGON, Sedika Mojadidi, and subscribe to our YouTube for more behind-the-scenes features!
---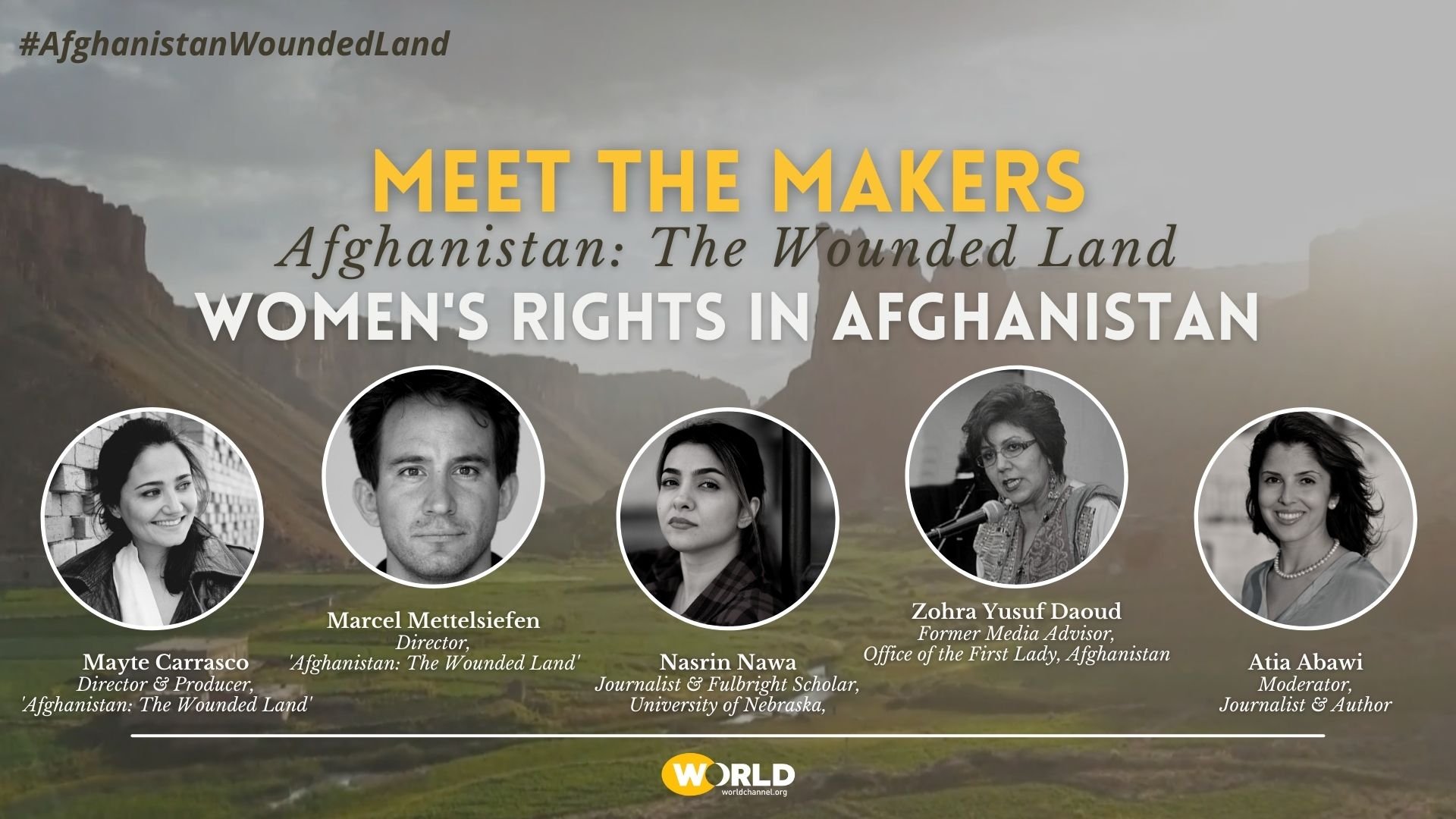 MEET THE MAKERS: AFGHANISTAN: THE WOUNDED LAND
A conversation about the generational effects of endless war on Afghan women. Directors of 'Afghanistan: The Wounded Land' Mayte Carrasco and Marcel Mettelsiefen are joined by Nasrin Nawa, former senior journalist for the BBC in Afghanistan, and Zohra Yusuf Daoud, a Kabul native, women's rights activist and former media advisor to the First Lady of Afghanistan. Moderated by author, journalist and NBC Analyst Atia Abawi. Watch the recording!
---
Sign up for our newsletter for email updates on new film premieres, podcast episodes and upcoming events: