Calendar of Events
 
COMING SOON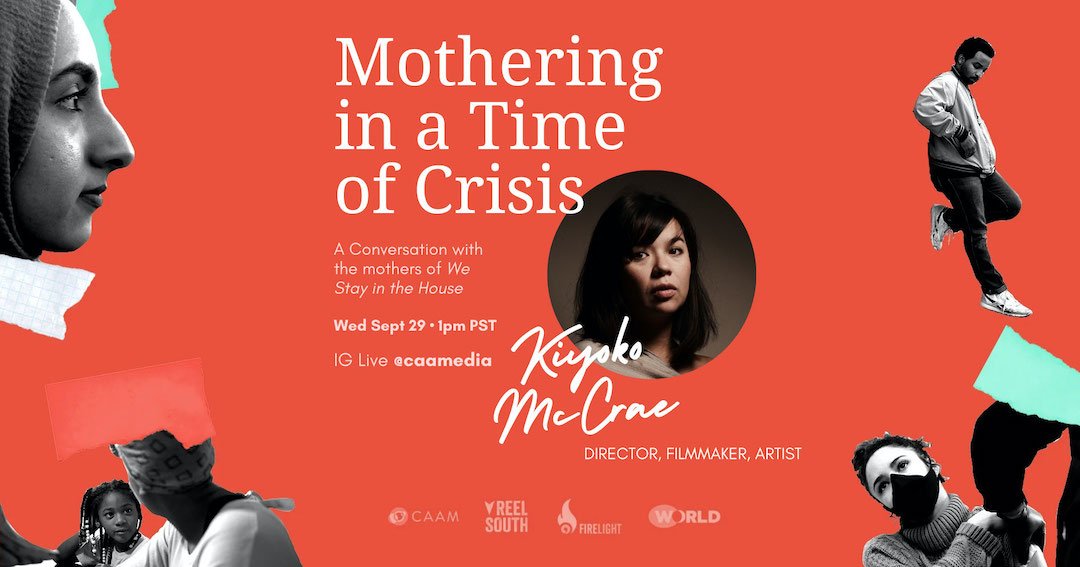 HINDSIGHT: WE STAY IN THE HOUSE INSTAGRAM LIVE |
WEDNESDAY, SEPT. 29 at 4p ET
Filmmaker Kiyoko McCrae joins the Center for Asian American Media for an Instagram Live about the making of 'We Stay in the House' as part of the HINDSIGHT series. Watch the film now and follow CAAM on Instagram to join.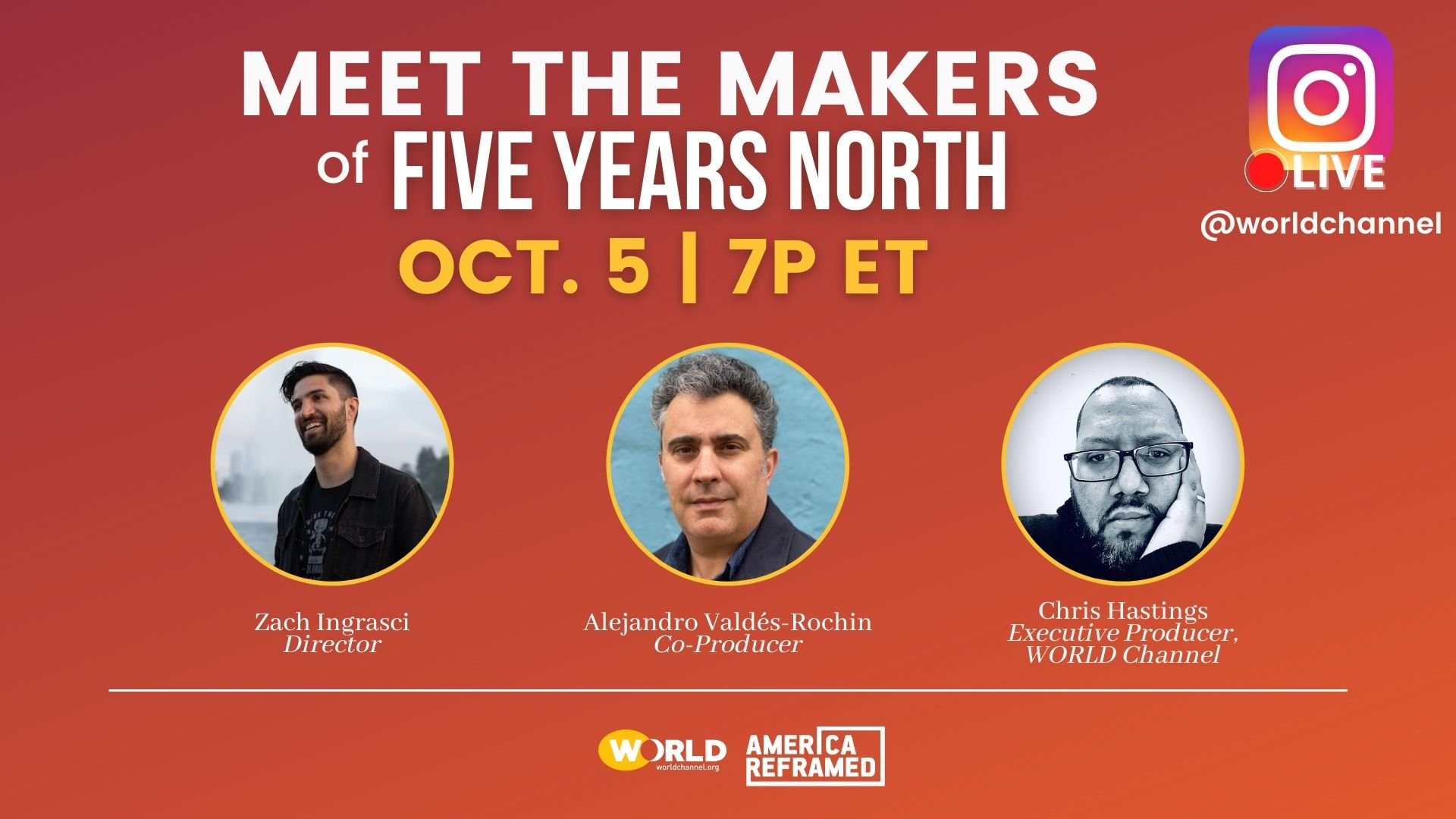 MEET THE MAKERS: FIVE YEARS NORTH | TUESDAY, OCT. 5 at 7p ET
FIVE YEARS NORTH director Zach Ingrasci and editor Alejandro Valdés-Rochin join us on Instagram Live on Oct. 5 at 7p ET to talk about the years spent with film subject Luis and how his story came together. Moderated by Chris Hastings, executive producer of WORLD Channel. FIVE YEARS NORTH premieres Oct. 5 at 8p ET. Follow us on Instagram to join.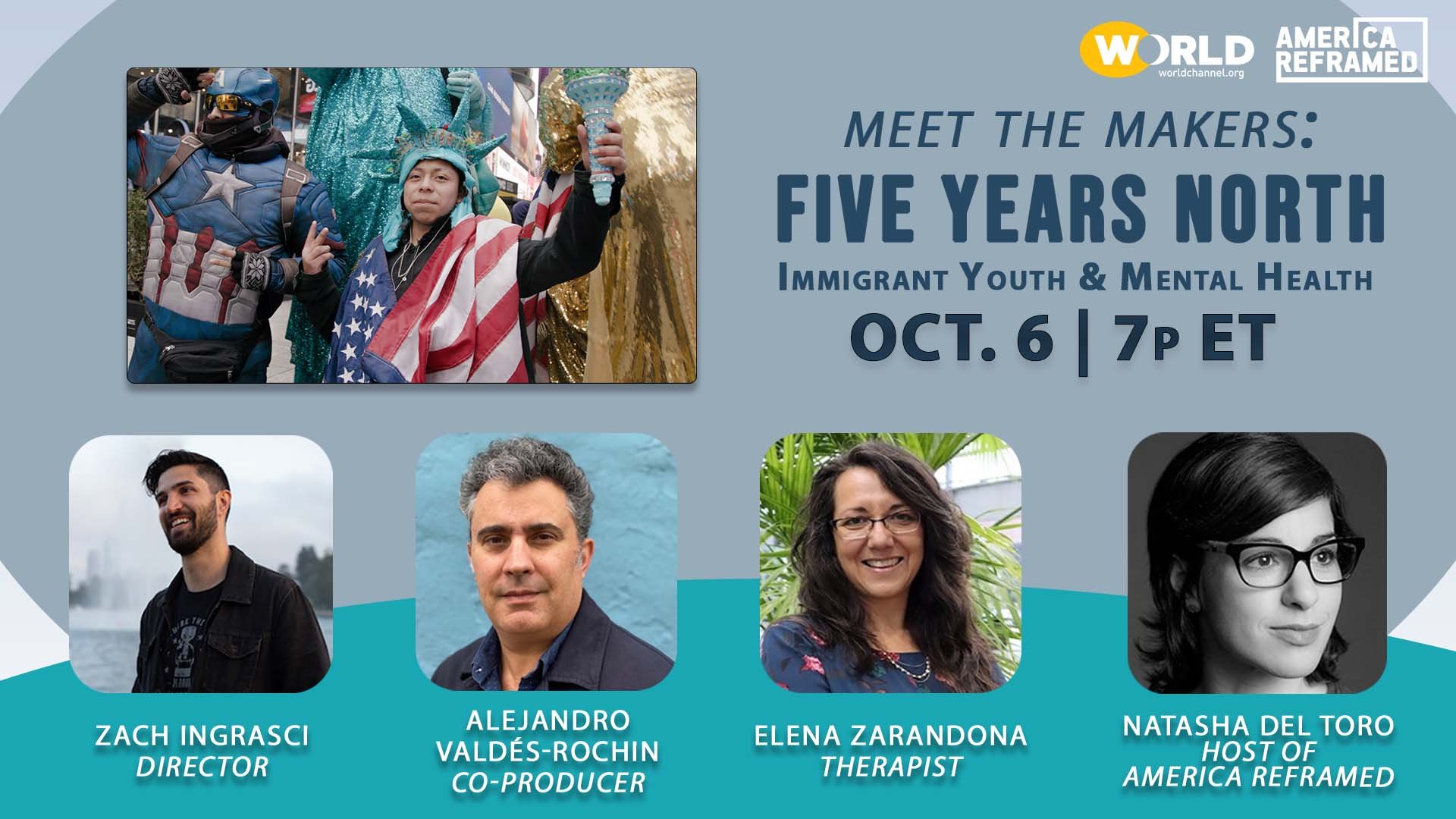 FIVE YEARS NORTH: IMMIGRANT YOUTH & MENTAL HEALTH STRESSORS | WEDNESDAY, OCT. 6 at 7p ET
FIVE YEARS NORTH is the story of 16-year-old Luis, an undocumented Guatemalan boy who arrives alone in New York City with little support and many responsibilities. Join a conversation with filmmakers Zach Ingrasci, Alejandro Valdés-Rochin and Elena Zarandona, a mental health practitioner who works with adolescents who have suffered similar hardships while involved in the immigration process. Moderated by journalist and host of America ReFramed Natasha Del Toro. Register now for this free event.
PAST EVENTS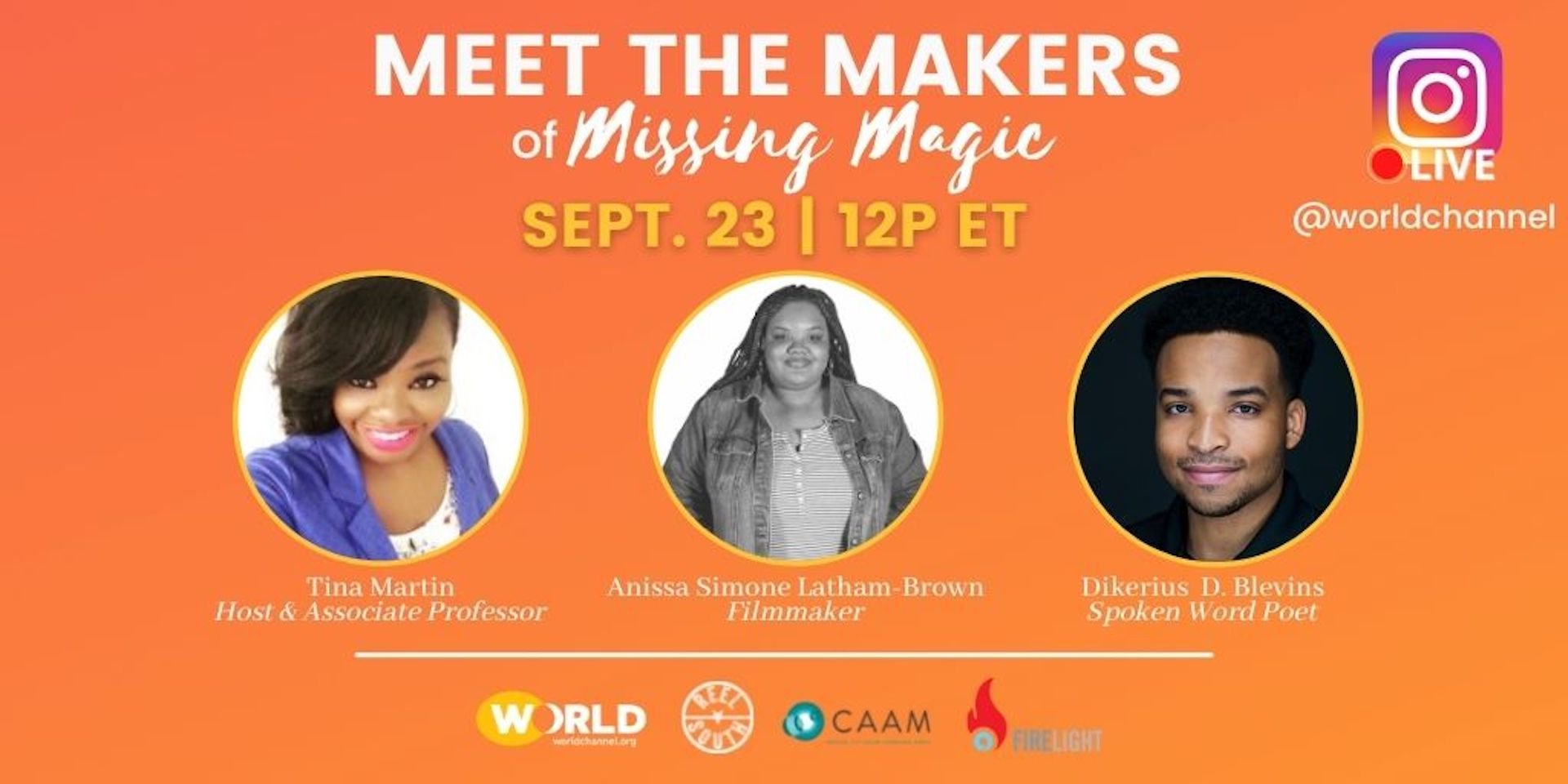 MEET THE MAKERS of MISSING MAGIC
HINDSIGHT: MISSING MAGIC filmmaker Anissa Latham-Brown, with subject and spoken word poet Dikerius Blevins, joined Instagram Live to talk about the film, Magic City's history of racial injustice and what it means to find Black joy in revolution. Moderated by Tina Martin, host of Local, USA and Boston University Associate Professor. Watch a recording of the event.
MISSING MAGIC is a part of the HINDSIGHT initiative with Firelight Media, Reel South and the Center for Asian American Media. Watch the film now.
BEYOND RESILIENCE: THIS BODY | PANEL EVENT
Following a virtual screening of 'This Body,' a HINDSIGHT film by Firelight, Reel South and the Center for Asian American Media, filmmaker Zac Manuel and special guests discussed the film during a livestream Q&A. Featuring Dr. Thomas A. LaVeist, Dean and Weatherhead Presidential Chair in Health Equity at Tulane University, and Shana Griffin, a Black feminist activist and independent researcher. Moderated by Tambay Obenson, staff writer at IndieWire.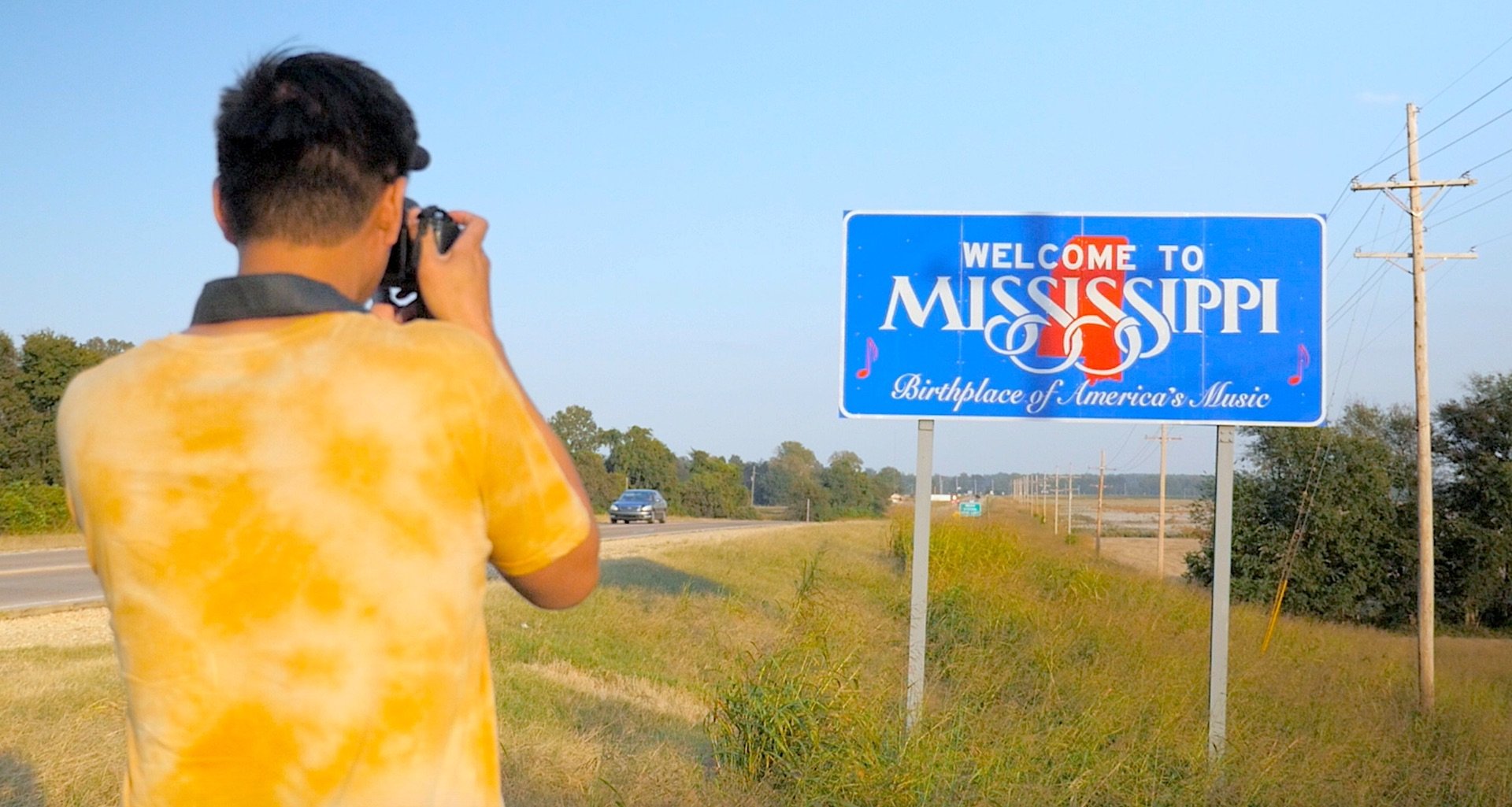 FAR EAST DEEP SOUTH ENCORE FACEBOOK AFTER PARTY
Following the encore broadcast of America ReFramed's FAR EAST DEEP SOUTH, director Larissa Lam, producer Baldwin Chiu and some of the featured Mississippi locals gathered on Facebook for a live chat about the making of and reactions to their film. Watch the video.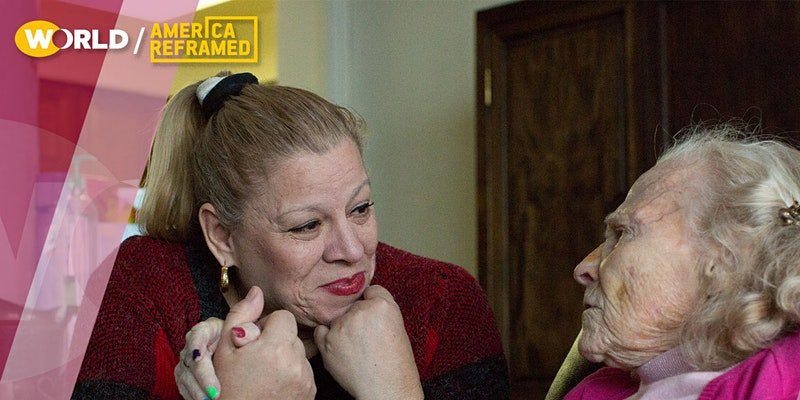 THE FUTURE OF CARE AND CARE WORK: THE REVOLUTIONARY POSSIBILITIES
Filmmakers Deirdre Fishel and Tony Heriza led a timely conversation about the future of care and care work in America with leading voices in the fight for a new care infrastructure: Ai-jen Poo, co-founder of the National Domestic Workers Alliance; Robert Espinoza, Vice President of Policy of PHI National; and Sarita Gupta, Director Future of Work at the Ford Foundation.  Watch the recorded event. 
CARE is available for on-demand streaming on PBS Passport.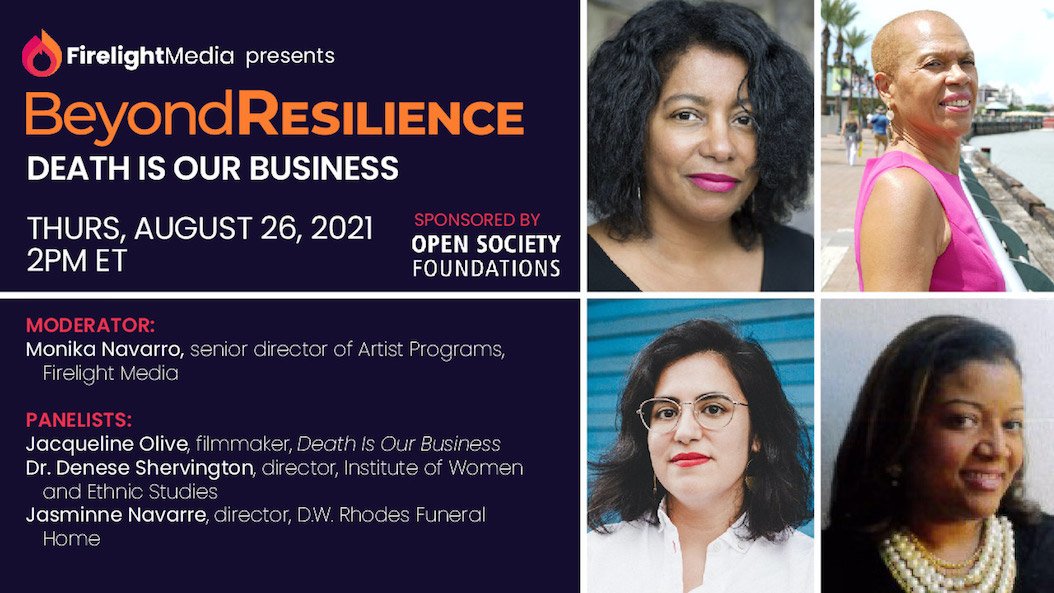 BEYOND RESILIENCE: DEATH IS OUR BUSINESS
Firelight Media hosted a virtual screening of director Jacqueline Olive's short film 'Death Is Our Business,' about the impact of COVID-19 on New Orleans' Black community and its mortuary and funeral services, followed by a livestream Q&A with the filmmaker and special guests from the film about how the community is coping now. Read more about  'Death Is Our Business' here. Watch the recording.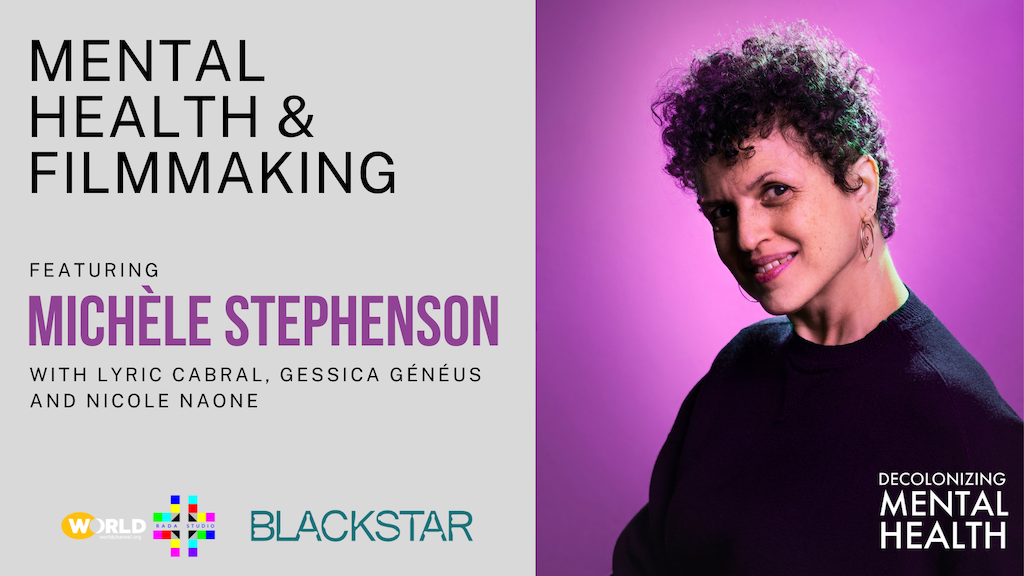 BLACKSTAR FILM FESTIVAL: MENTAL HEALTH & FILMMAKING
Director and producer of 'Decolonizing Mental Health' Michèle Stephenson joined a panel with fellow filmmakers at the BlackStar Film Festival to discuss the duty of filmmakers in remaining culturally sensitive when crafting stories about mental health. Watch the recording.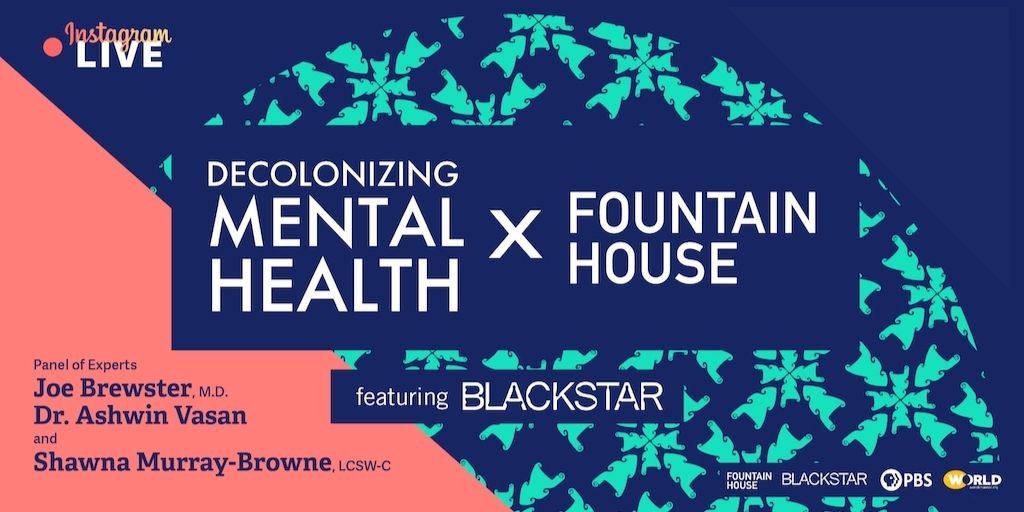 DECOLONIZING MENTAL HEALTH x FOUNTAIN HOUSE INSTAGRAM LIVE
President and CEO of Fountain House Dr. Ashwin Vasan sat down for a Q&A with director and producer of 'Decolonizing Mental Health' Joe Brewster and integrated psychotherapist Shawna Murray-Browne, LCSW, to discuss the role of media in addressing the stigma of mental health and film as a medium for changing the narrative. Watch the recording.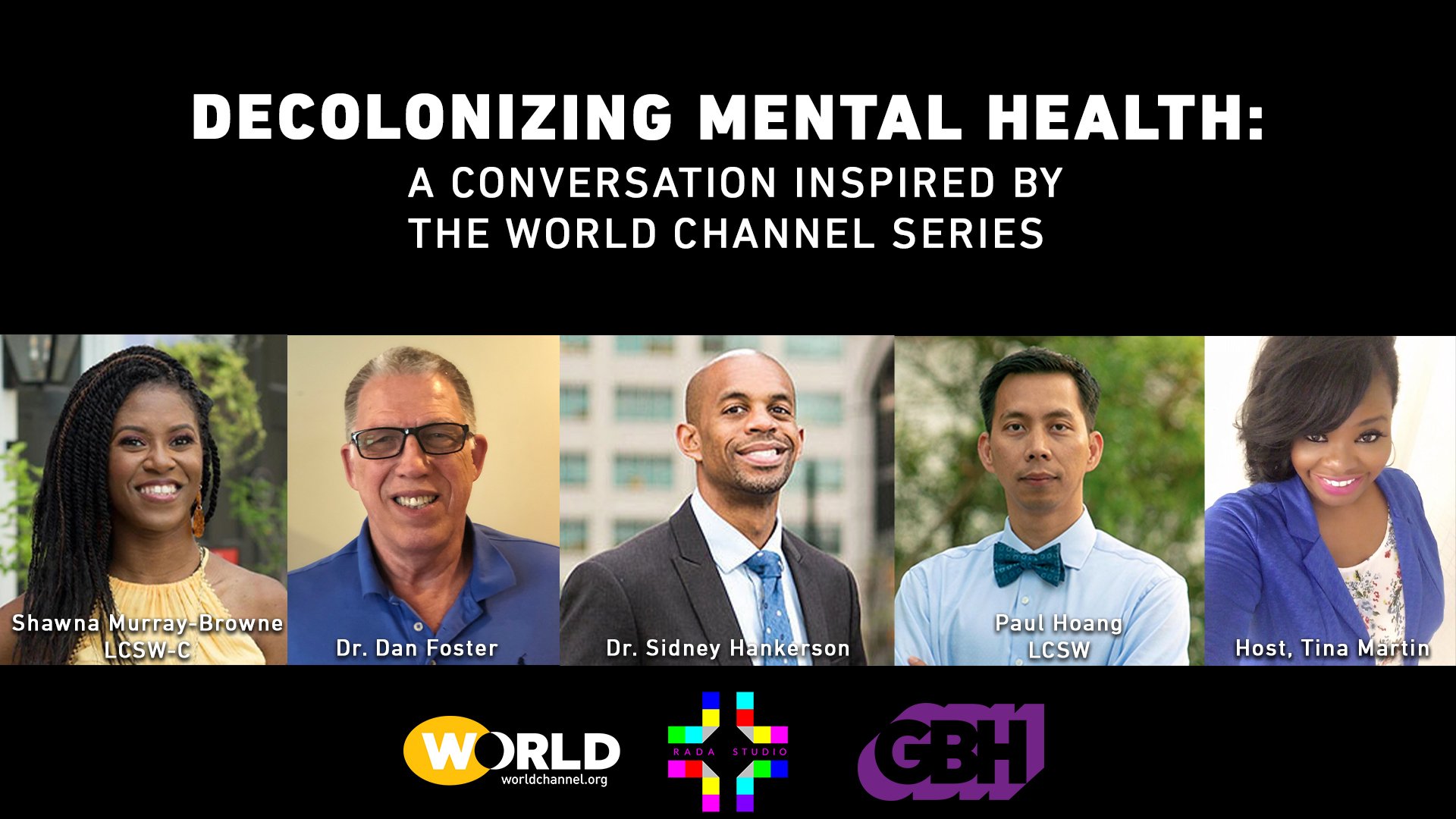 DECOLONIZING MENTAL HEALTH: A ROUNDTABLE CONVERSATION
Host Tina Martin, joined by industry experts like Shawna Murray-Browne, Dr. Dan Foster, Dr. Sidney Hankerson and Paul Hoang, meet for a discussion on where access is lacking for BIPOC in the mental healthcare industry and how it can be addressed. Watch the recording and read a recap.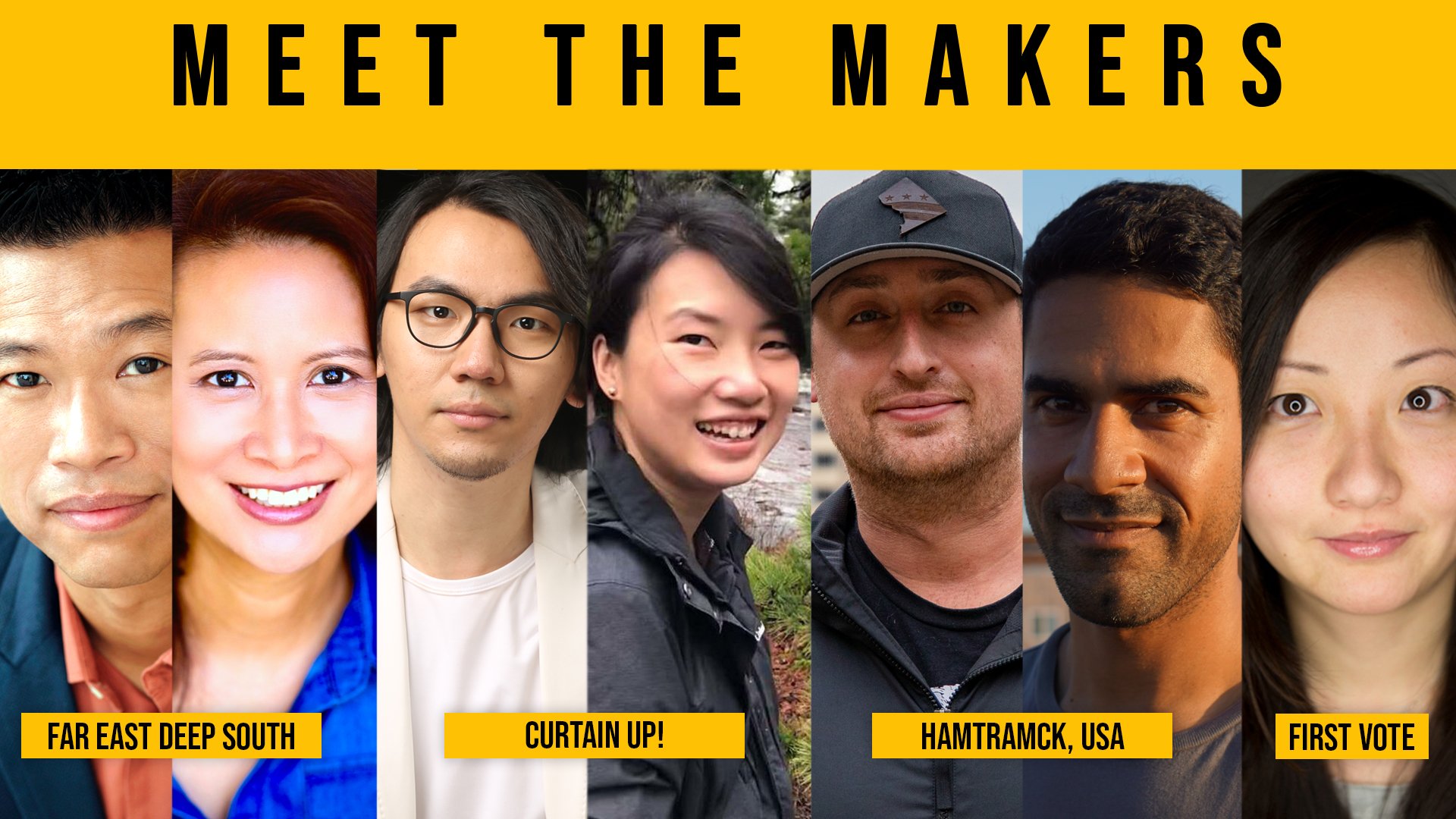 MEET THE MAKERS: AAPI STORIES & FILMMAKERS
Filmmakers from the award-winning series America ReFramed talked about their films – Far East Deep South, Curtain Up!, First Vote and Hamtramck, USA – and discuss diversity, identity and belonging in the Asian American Pacific Islander community. Moderated by 'Far East Deep South' filmmaker Larissa Lam. Watch the recording.
MEET THE MAKERS: 9to5 THE STORY OF A MOVEMENT
Academy Award filmmaker Julia Reichert talks 9to5: The Story of a Movement – a film that tells the story of women who fought for change in the workplace. With Ellen Cassedy, Janet Selcer, Dorine Levasseur and Darlene Lombos. Moderated by Tina Martin.
TRIBAL SOVEREIGNTY AND HOME: CELEBRATING NATIVE AMERICAN HERITAGE
A panel discussion about the Native foster care system, the environment, racial injustice, tribal sovereignty, women empowerment and native leadership, and what is currently happening in Indian country. Hear from Dennis Bowen, Sr., former President of the Seneca Nation; Jim Gray, former Principal Chief of the Osage Nation; Misty Frazier (Santee Sioux/Tlingit), Executive Director of the Nebraska Indian Child Welfare Coalition; and Laura L. Harris (Comanche), Executive Director and CEO of Americans for Indian Opportunity. Moderated by investigative journalist Jenni Monet (Laguna Pueblo).
MSNBC's Richard Liu talked with Yi Chen, Jennifer Ho and Kaiser Kuo about First Vote and the relationship between identity & politics. Also, Christine Chen of APIAVote dives into the division/unity of the Asian American electorate.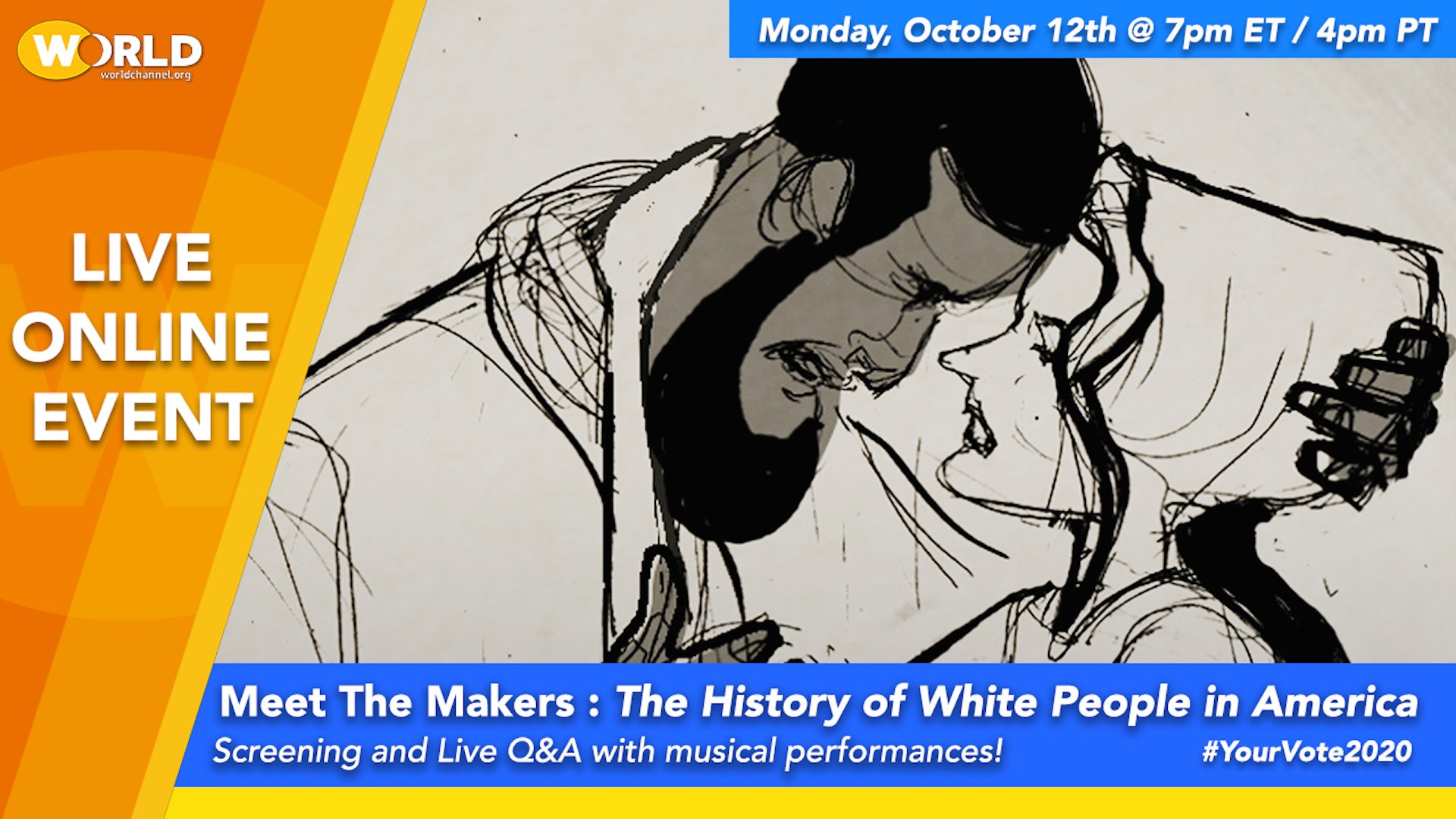 MEET THE MAKERS: HISTORY OF WHITE PEOPLE IN AMERICA
Meet the Makers of The History of White People in America, a series examining how skin color has come to define race in our country. Featuring filmmakers Jon Halperin and Pierce Freelon, guests Cornelius Moore and Ronda Taylor Bullock and musical performances with Nnenna Freelon, Pierce Freelon and Alan Thompson. Watch the recording.
Meet the Makers: #WeAreLatinx | Hispanic Heritage Month
WORLD Channel kicked off Hispanic Heritage month 2020 with a preview and discussion of the films SIQUEIROS: WALLS OF PASSION (Doc World) and BUILDING THE AMERICAN DREAM (VOCES). Guests include Lorena Manríquez, Miguel Picker and Chelsea Hernandez. Moderated by GBH's Andrea Wolanin.
---
Sign up for our newsletter for email updates on upcoming events, new film premieres and podcast episodes.
Enjoy documentary films? Be the first to watch exclusive content and behind-the-scenes interviews when you subscribe to our YouTube channel!